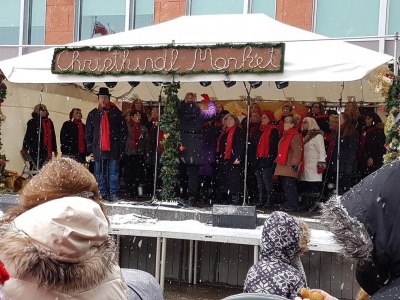 December 10, 2017 | Grand Harmony Chorus (& Sharp Attack Quartet) performed for the Christkindl Market audience. This was the market's 21st time taking place and it gets bigger each year.
They have nearly 100 craft and food vendors that take over Kitchener City Hall and Carl Zehr Square and a chunk of King Street.
This festival is always a blast to perform at! Can't wait for next year!
See more on Grand Harmony's Facebook & Instagram pages or on Sharp Attack's Facebook & Instagram's pages.