Hall of Fame
Our group's hall of fame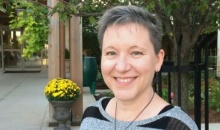 Co-Founder, Grand Harmony Chorus
What can be said about Judy Ketchen? As far as her part in the Grand Harmony Chorus is concerned, she was everything. She was one of a...
more
Contact us
Grand Harmony Chorus
Kitchener-Waterloo Ontario Women's Chorus
All-Female, 4 Part A Cappella Harmony Choir
Rehearsals:
All Rehearsals are by ZOOM until we can meet again!