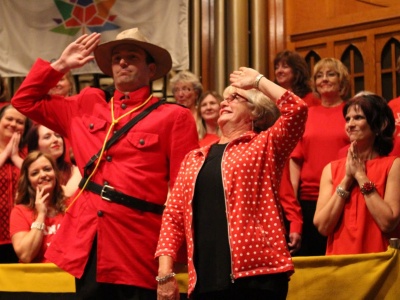 Saturday, June 10, 2017 @ 2pm & 7:30, Elmira | Grand Harmony Chorus celebrated Canada 150 with an a cappella journey across Canada!
From the Calgary Stampede to Corner Gas to Charlottetown and Celine Dion to Barenaked Ladies to Michael Bublé, it was all about Canada's best landmarks, music and customs - including a few dozen stops at Timmies...
A delicious spaghetti dinner between shows gave everyone a chance to meet, chat and dine with the chorus. Our fabulous volunteer team in the kitchen served up spaghetti, fettuccini, caesar salad, buns, refreshments and dessert.
A huge thanks to the show committee who put it all together, the chorus members who practiced day and night to make it all happen, our "Mountie" for rescuing us from multiple flat tires, volunteers who brought it all together, and the stage hands who helped with props and details along the way.
Photo gallery: click here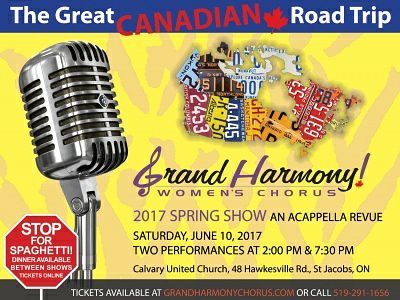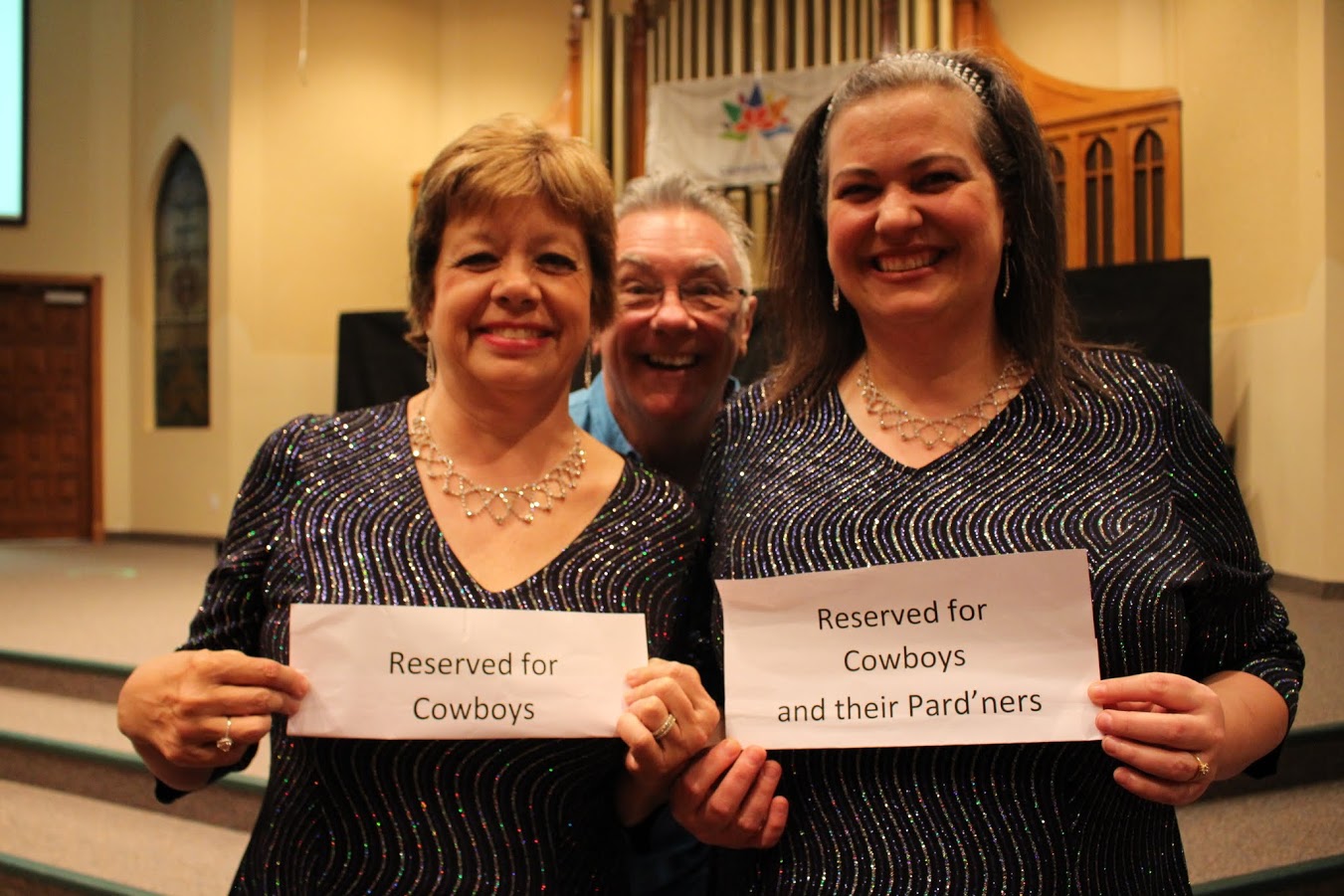 Can never have enough cowboys!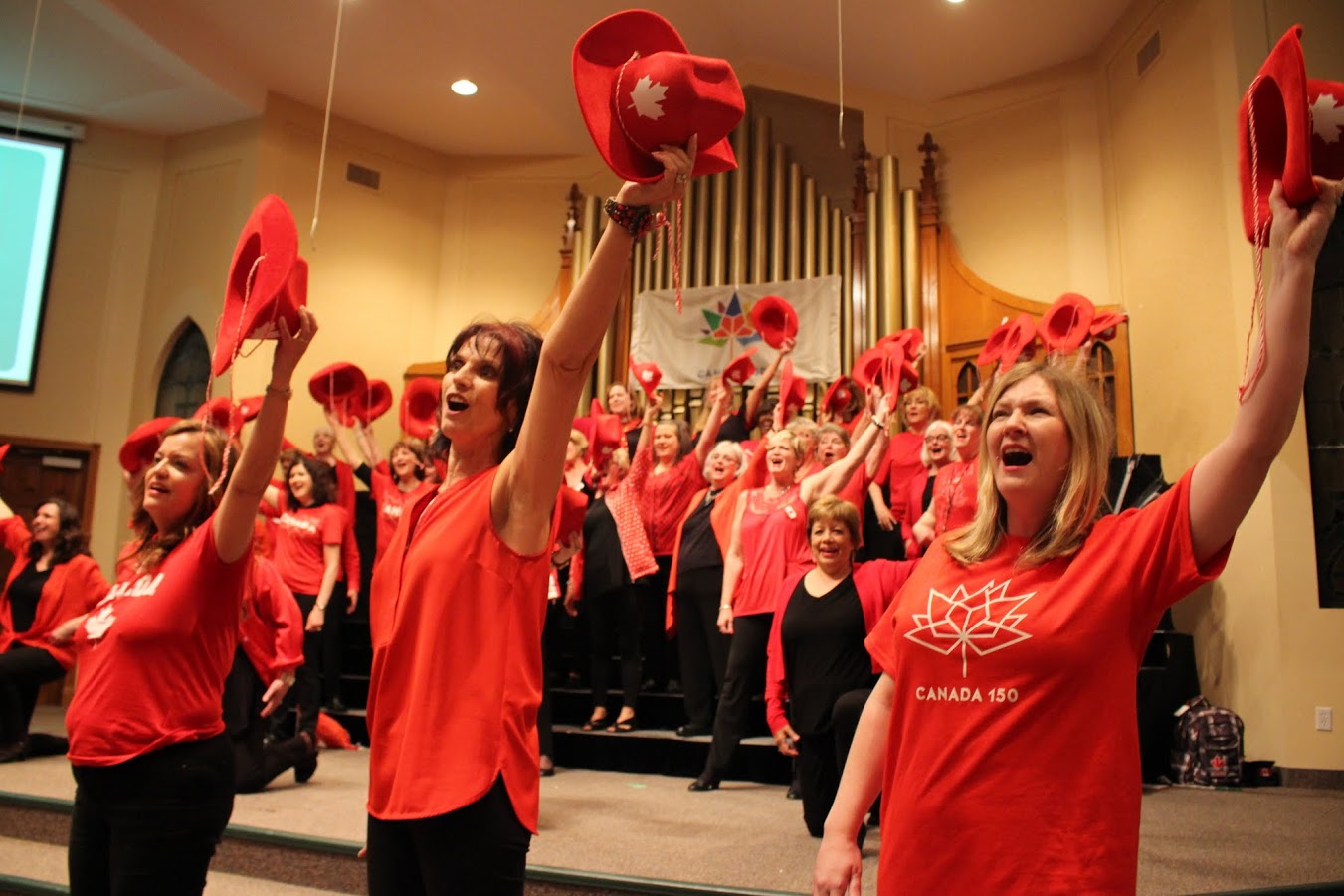 Calgary Stampede meets Shania Twain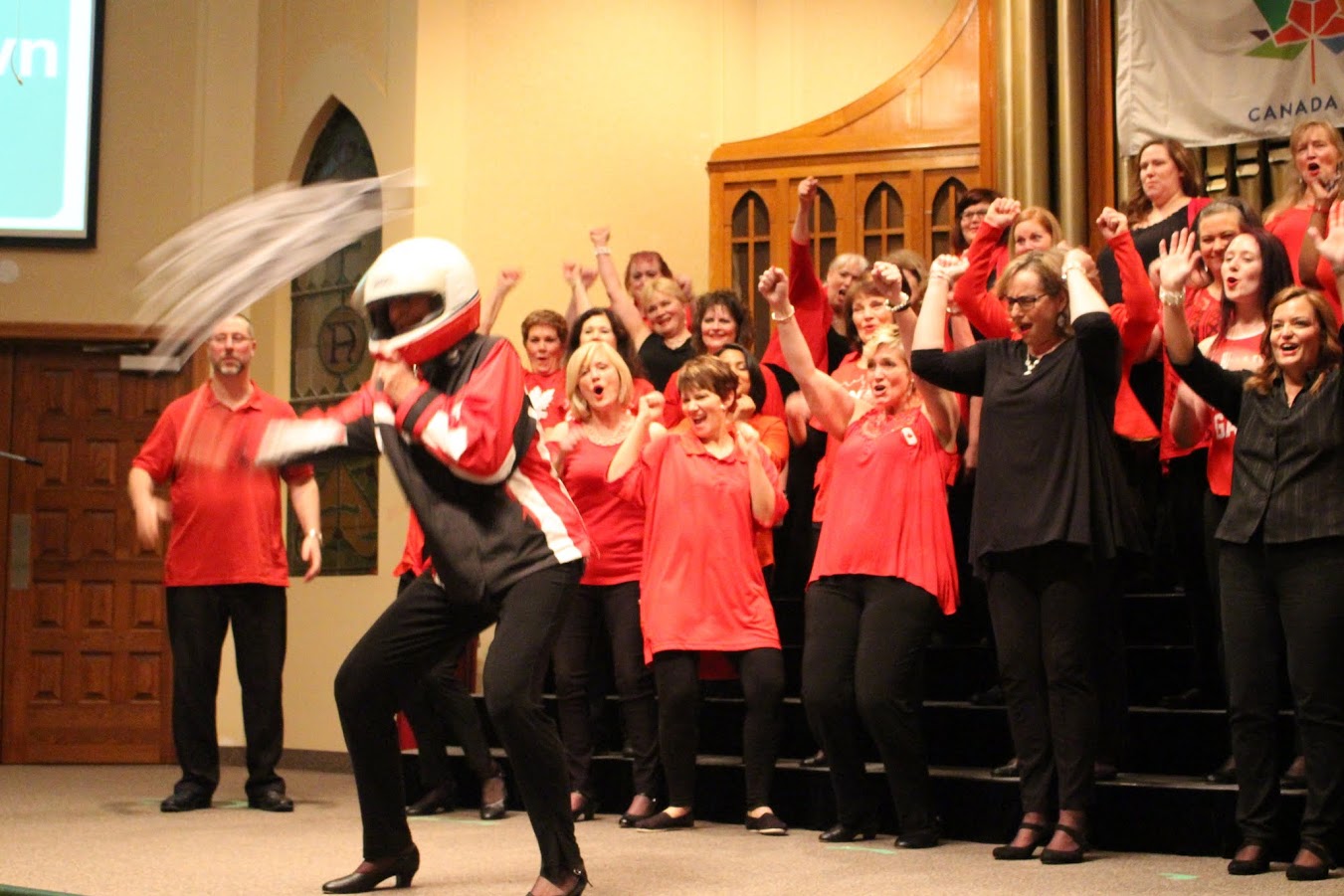 We needed someone who could drive fast, so...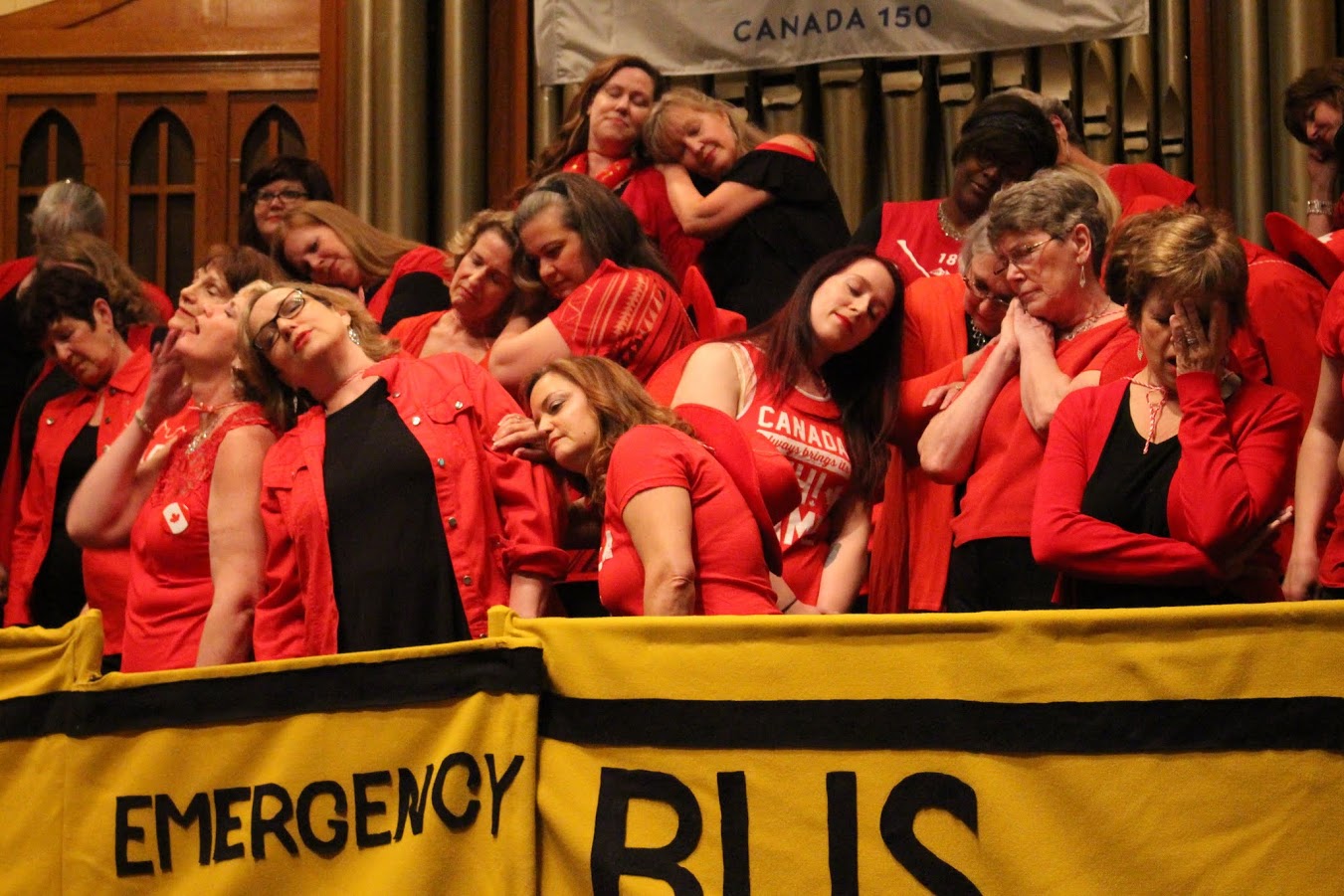 Sleeping on the bus trip...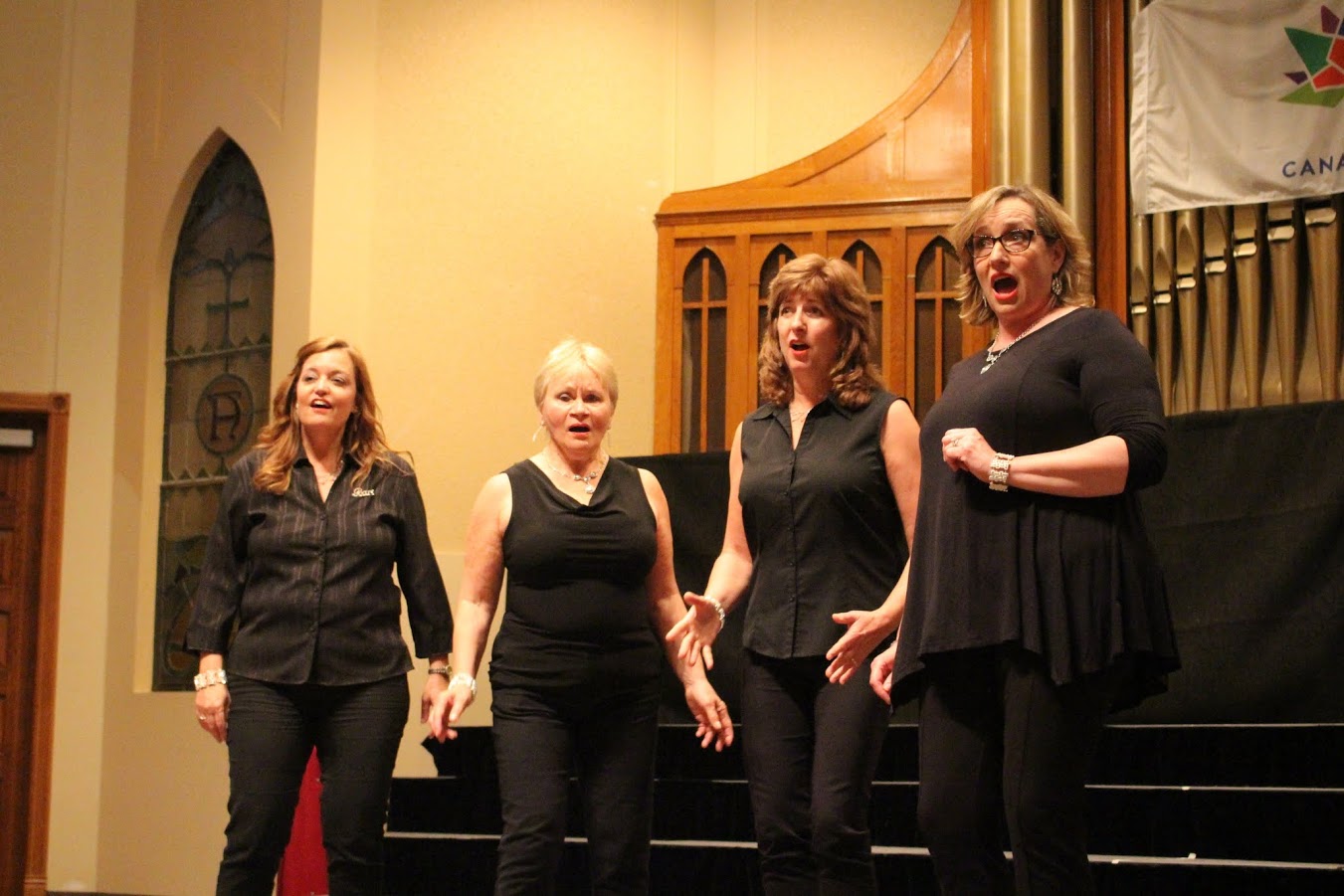 Key of She Quartet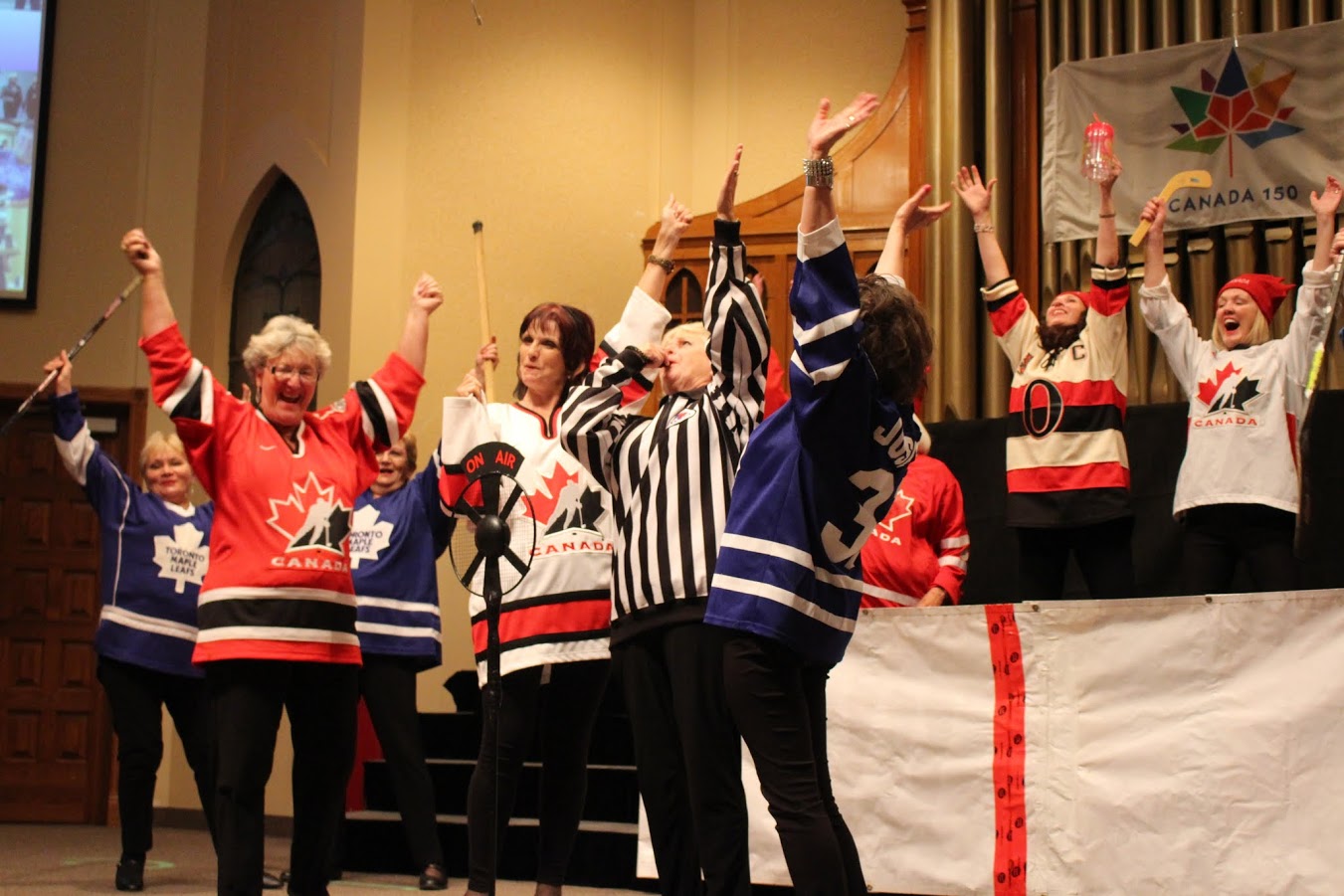 Zamira Quartet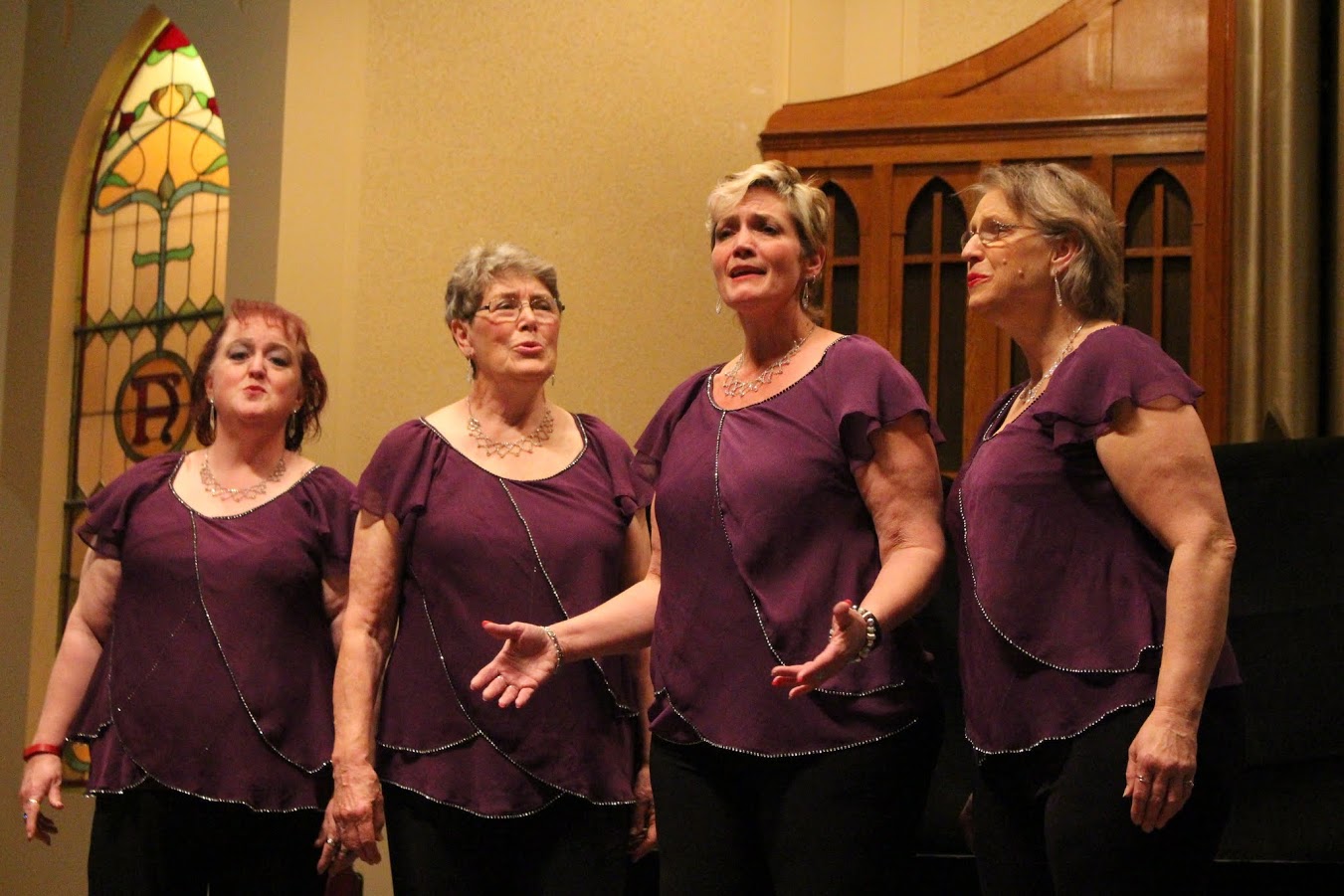 Rezonation Quartet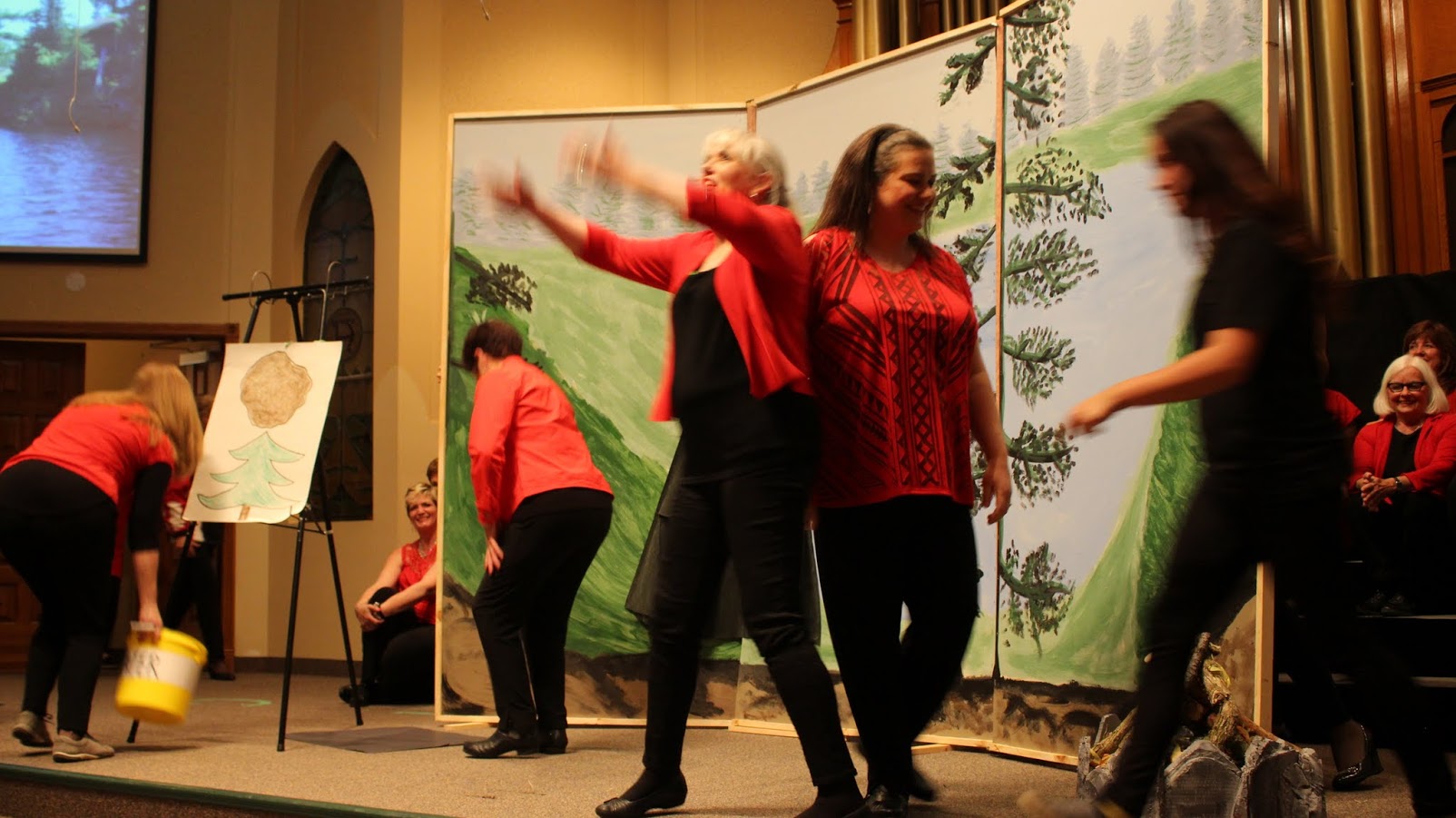 Contour Quartet. And rocks. And trees. And... WATER!