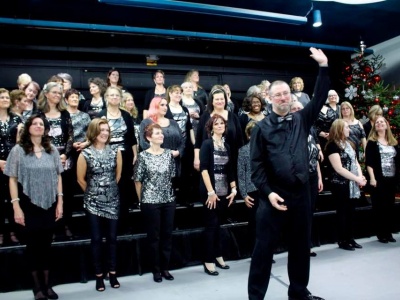 November 26, 2017 | Tis the Season sold out in record time this year! The show was a joy to perform for a cappella fans, friends and family! The set included long-time favourites such as Carol of the Bells and gorgeous new ballads, such as Coventry Carol. The event featured quartets Key of She, Rezonation, Zamira, Serenity, Contour and Sharp Attack. And for an extra treat, guest group, The Holiday Harmony Ensemble performed. This ensemble included kids from 12 years of age to 24, each with incredible vocal talent.
Guests at the show were treated to home baked cookies, squares, treats, juice, coffee and more. Over 25 prize baskets were raffled off and won by those in attendance. 
The entire day was so much for us, and we sincerely thank everyone who came out and celebrated the season with us! 
Also a big thank you and hug to Ruthe Martin for taking photos and video fo the evening.
See more photos & videos from the event on Facebook here