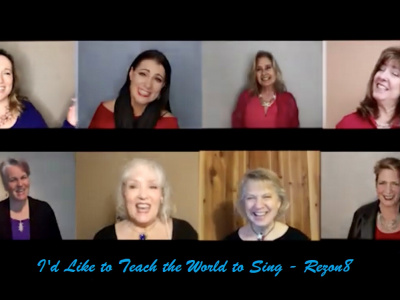 I'd Like to Teach the World to Sing is one of our favourite songs with a wonderful message. Collaborating together has been fun and we love that we are able to share this message with you during COVID times.
All 8 of us are members of Grand Harmony Chorus. Four members are from Rezonation Quartet (Lisa, Sheri, Dianne, Susan). Renee and Maria sing in Girls Aloud quartet, Claudia sings in Key of Quartet and Betty used to be the bass for Key of She quartet. Hence the name, Rezon8. Plus a big thank you goes out to Melinda Stewart (Claudia's daughter) for putting this video together for us.
Follow us on Facebook
https://www.facebook.com/KoSQ2015
https://www.facebook.com/rezonationqu...
https://www.facebook.com/GHChorusWate...