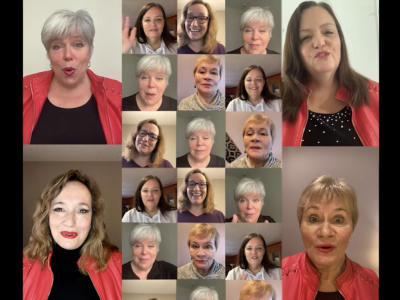 We can't wait to give lots of hugs to our friends and families when this pandemic is over.
COVID-19 has changed our lives.
This is a wonderful a cappella arrangement that expresses the sentiments of many of us and it affected our souls which is why we wanted to share it with you.
Enjoy
Donna, Karen, Roxanne, Claudia