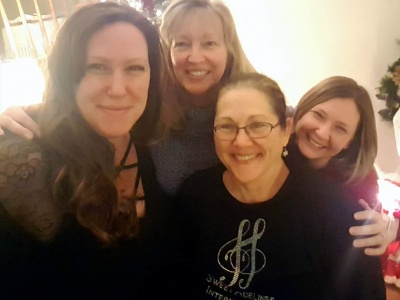 BIG DAY, BIG NEWS - - Soooo this has been a pretty amazing day for Serenity Quartet. We have found our bass! ! 
Karen Heckman is an incredible bass singer from Orangeville Show Chorus. We fell in love with her voice a couple of months ago and are extremely excited to announce that she has accepted our offer to be Serenity's bass!!
Her first performance with Serenity will be in just a few days and we can't wait! Welcome to Serenity, Karen!