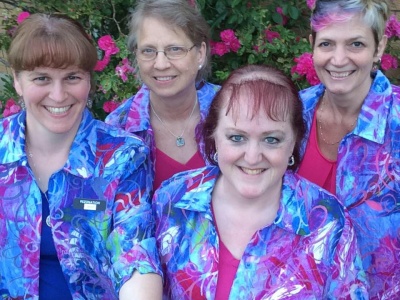 June 8, 2017 | Wow! We were thrilled and amazed by the excellent voices that put themselves out there and auditioned for our quartet! You are all awesome singers! 
Our bass, Mary (seen in photo below, 2nd from left), is finally retiring and hanging up her bass quartet hat (still singing with GH - yay! Come see Rezz's last performance with Mary on June 10 at Calvary United in St. Jacobs for GH's 'Great Canadian Roadshow'!)
Rezonation is thrilled to announce and welcome our new bass, Sheri Frey (seen in top photo, far left).
Congrats again Sheri and we can't wait to introduce our new sound to everyone soon! 
~ Rezonation Quartet (Lisa, Christine, Dianne, Sheri)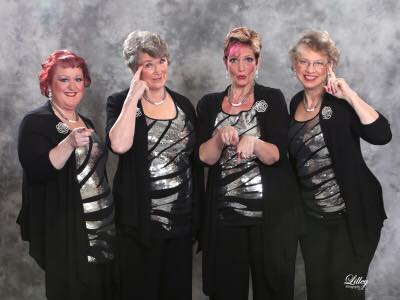 Rezonation, with Mary as Bass