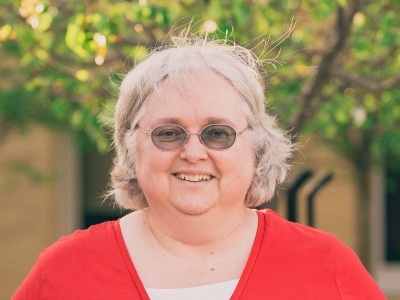 Phyllis Chapman has been part of Grand Harmony Chorus since 2007. Currently, she is a member of the Music Team as the Section Lead for the fantastically talented Baritone Section! She is also the Interim Membership Coordinator. In the past, she has held the position of Secretary/Communications on the Management Team and is always willing to use her computer expertise to help out the chorus, whether that be uploading things to Groupanizer, or creating spreadsheets to track ticket sales for performances.
Phyllis started singing formally when she was ten years old, in both school and church choirs and she continues to sing alto, or soprano (when needed) in her church choir. Phyllis makes every effort to sing in every Grand Harmony performance, whether it is a full chorus or a small ensemble. She has also sung in two quartets in the past and looks forward to the day when she will sing in another.
Phyllis' only regret is that she did not discover Barbershop sooner!