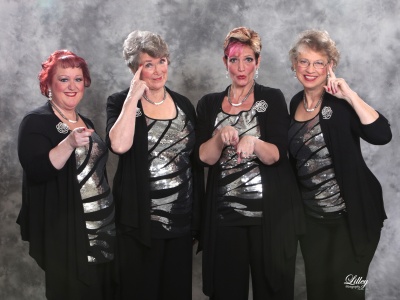 This foursome loves to sing! Lots of hard work, fun and always a good dose of laughter - we're passionate in our singing, we love to perform and can't wait to delight you with our harmonies!
Quartet Members:
Tenor - Christine Heipel
Lead - Lisa Thompson
Bass - Mary Adams
Baritone - Dianne Ritz
Awards and Achievements:
4th place - 2015 Region 2 contest, SAI
3rd place - 2012 Area 5 contest, Harmony Inc.