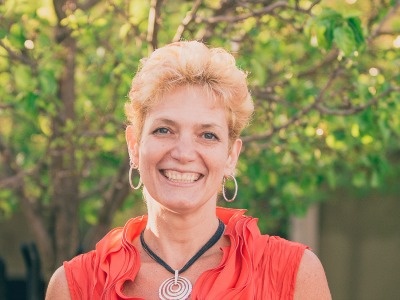 Assistant Director And Lead Section Leader
Lisa is an Assistant Director with Grand Harmony Chorus. She has been part of the Sweet Adeline organization since 1997, is an Associate member of Harmony Inc. as well as the Barbershop Harmony Society. Lisa is excited about completing the Directors Certification Program with Sweet Adelines, and now holds the title of Certified Director. She has a passion for singing and has sung in quartets and small ensembles as well as being in the chorus since she joined. Lisa is also the Lead Section Leader and enjoys coaching with quartets and individuals when she can.
Lisa attends as many Regional Music Schools and International Conventions as she can to keep herself in a continuous learning mode in order to share and teach the barbershop craft to others. She was excited to take on the role of interim director for Grand Harmony during their quest for a full time director, and enjoys the challenge of teaching members, learning new songs, polishing existing repertoire, and dancing and performing for audiences with unbounded enthusiasm! She is thoroughly enjoying taking her musical knowledge to the next level with director Chris Arnold - he is an awesome mentor to have and learn from!
Growing up, Lisa sang in school choirs, played the hand bells and piano and also comes from a very musical family – her father was a barbershopper for many years, her mother is a 37+ member of Sweet Adelines (who also currently sings with Grand Harmony), her oldest son plays guitar and her youngest sang in the high school men's choir!