AUDITIONS
Grand Harmony Chorus is an award-winning women's a cappella chorus. We've won medals singing on stages across Kitchener-Waterloo to Michigan and beyond. Our Regional Competition takes place in Dearborn, Michigan each Spring. We took 2nd in our division & overall at the 2018 competition.
The ideal Grand Harmony Singer: 
You have a great voice who wants to learn how to sing a cappella in four part harmony.
You probably love Pitch Perfect, Pentatonix and/or musical theatre.
You miss show choir or college/church choir or want to belong to a thriving music community.
You love the challenge of performing, competing and putting on theatrical productions. 
Your crazy matches our crazy.
CURRENTLY AUDITIONING FOR:
ALL PARTS! In preparation for CD RECORDING in August, learning repertoire throughout the summer, and then getting into an exciting FALL + HOLIDAY PERFORMANCE SCHEDULE, Grand Harmony Chorus is hosting auditions for talented singers that want to join us, find their voices, and become a part of a thriving music community! We are looking for:
New members that will sing with us as we record our first CD, perform on community stages throughout the community during the holiday season, earn our next a cappella medals and more

Vocal parts: bass (we really DO love that bass!), baritone (alto/low-soprano range, harmony part), lead (melody singer, most like a soprano part)

Women of all ages
WHEN:
Tuesday May 29th, 6 - 7pm: BOOK NOW
Tuesday June 5th, 6 - 7pm: BOOK NOW
*Choose which date works for you
WHERE:
Parkwood Mennonite Home, 726 New Hampshire St. (click for map)
HOW AUDITIONS WORK:
If not submitting a video audition (see below), auditions work as follows... 
Performers will audition in a stress-free, fun environment, and in traditional solo format.

To audition, you can sing us a song of your choosing in a cappella format or with a karaoke track that you bring with you. We will provide a stereo for karaoke tracks (connects via headphone jack).

Sing one to two songs of your choice that best show off your range (and preferably, also your full entire range)

If you get a callback, you will be given one of our competition songs, learning tracks, sheet music and 2-3 weeks for learning. Your second audition will be to sing this song with a quartet! Chorus members will be available to practice with you during the 2-3 weeks between your audition and your callback date. This will help you get a feel for singing and holding your part amidst other voices. 
ALTERNATIVE VIDEO AUDITION SUBMISSIONS (NEW!):
YOUTUBE: I will send in a video audition by May 29th (send YouTube link) and email it to us at [email protected].  
INSTAGRAM: Post a public 60 second video audition on Instagram and tag #GrandHarmonyAuditions & @grandharmonykw (be sure to do both # & @ tag) by no later than May 29th 
Then tell us a bit about yourself. 
All those who are getting call backs will be notified by May 29th. Late submissions will not be accepted. 
THE CHORUS CALENDAR AT A GLANCE:
Practices are every Tuesdsay from 7 to 10pm in Waterloo, leading up to and after Competition.
A Cappella Contest: April, each year, in Michigan. This event is all about incredible vocals and fabulous friendships! An unforgettable experience
Summer practices & music learning
Christmas CD Recording in August 2018 (every Tuesday in August will be a recording session)
Hired Private Performances throughout Grand River region
Fall A Cappella Bootcamp/Workshop and/or Music School 
Quartet Opportunities (pick-up quartets, contest & performance quartets)
Vocal workshops and PVI opportunities
Christmas Show & Performances - November & December 2018
--> USE THIS FORM TO BOOK YOUR AUDITION <--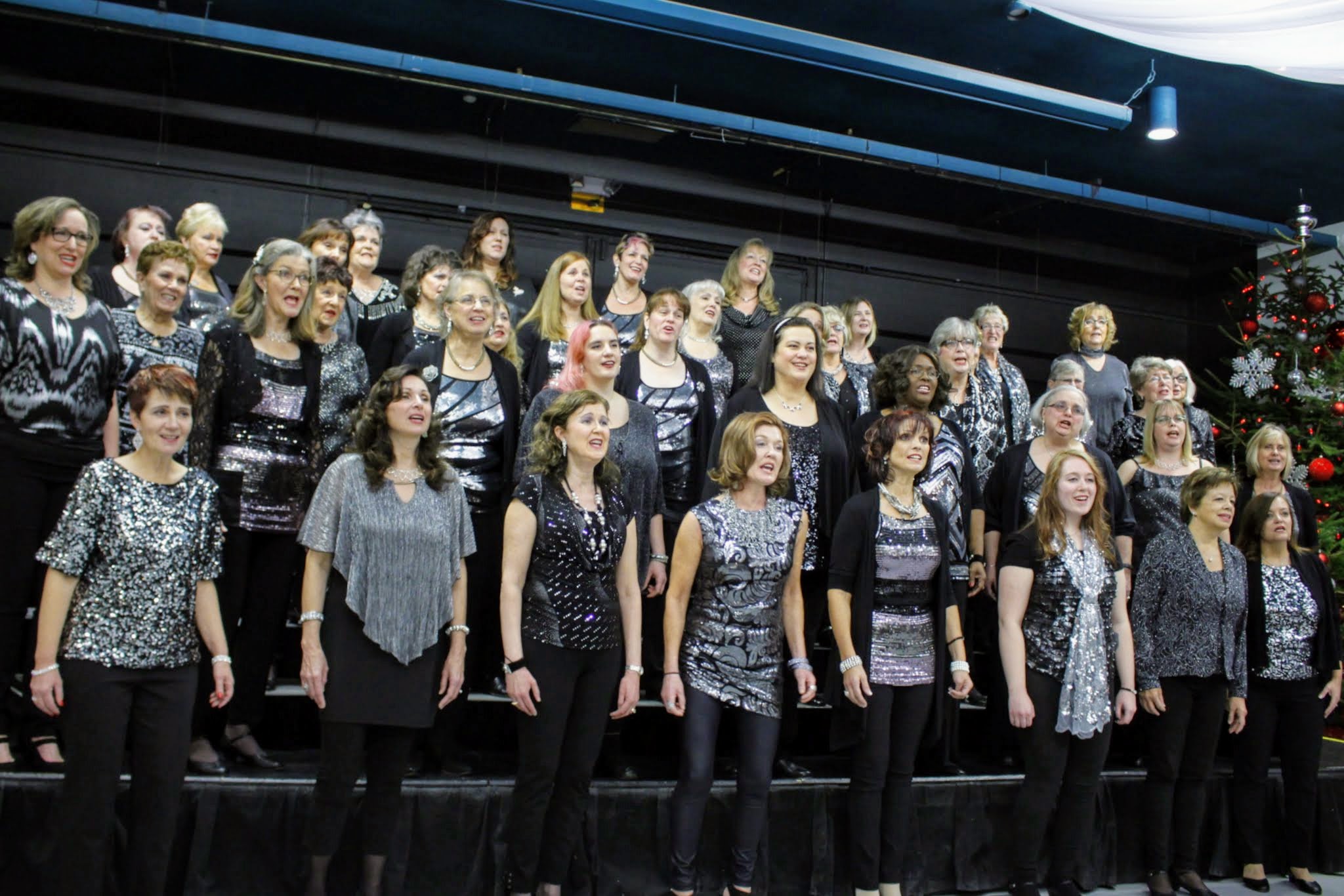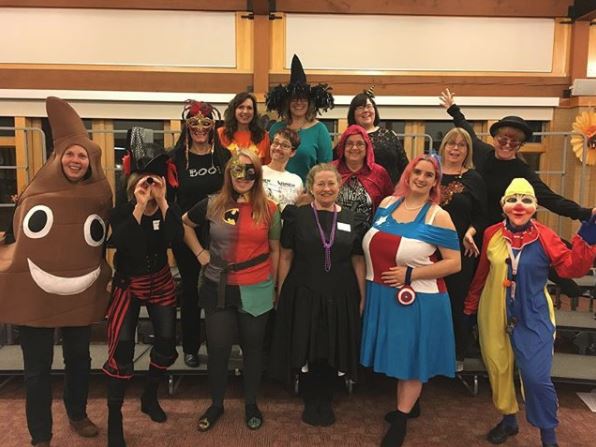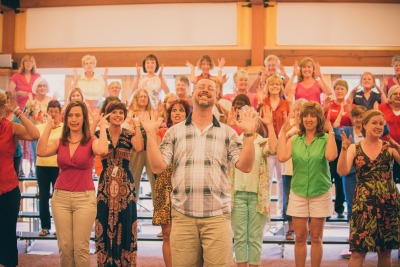 From left to right, above: 2017 Christmas Show, 2017 Halloween Night Practice, A Rehearsal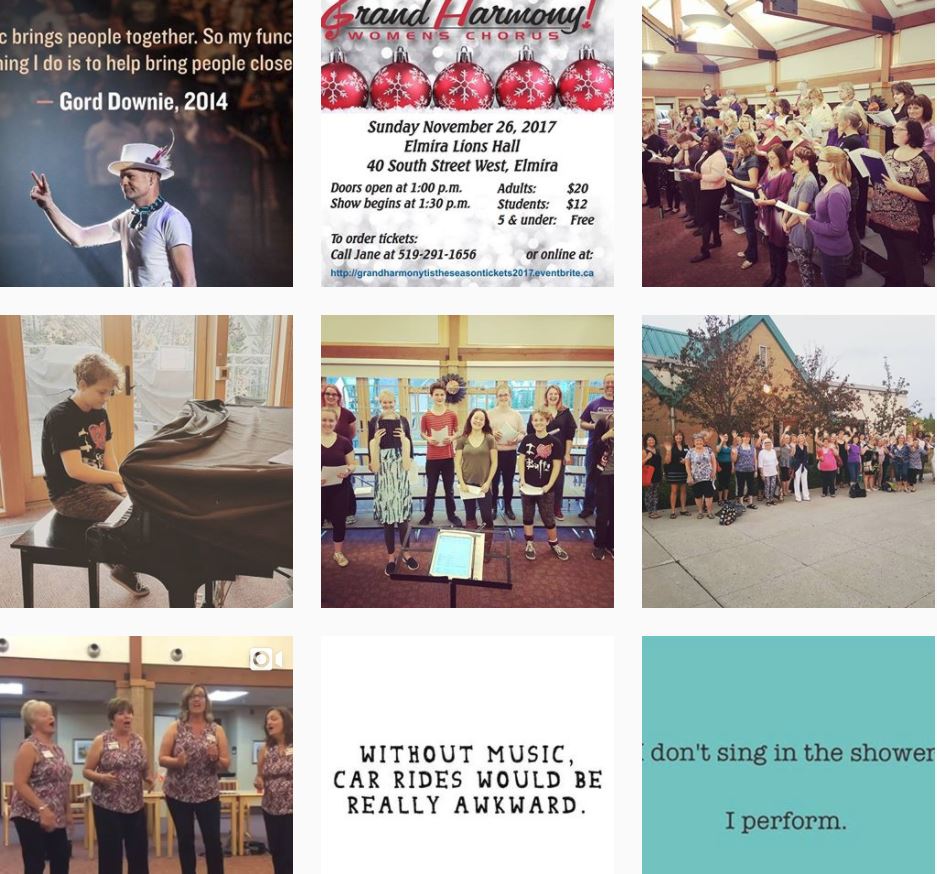 Above: Snapshot of the GHC Instagram Page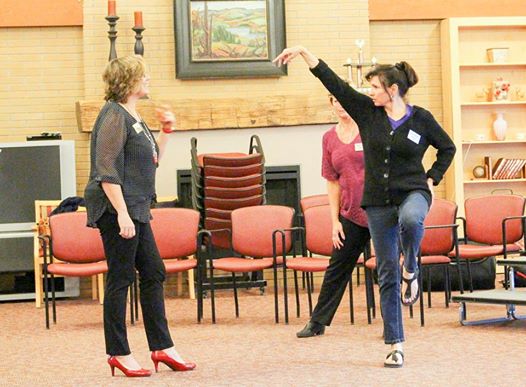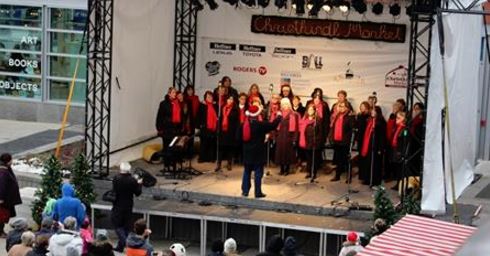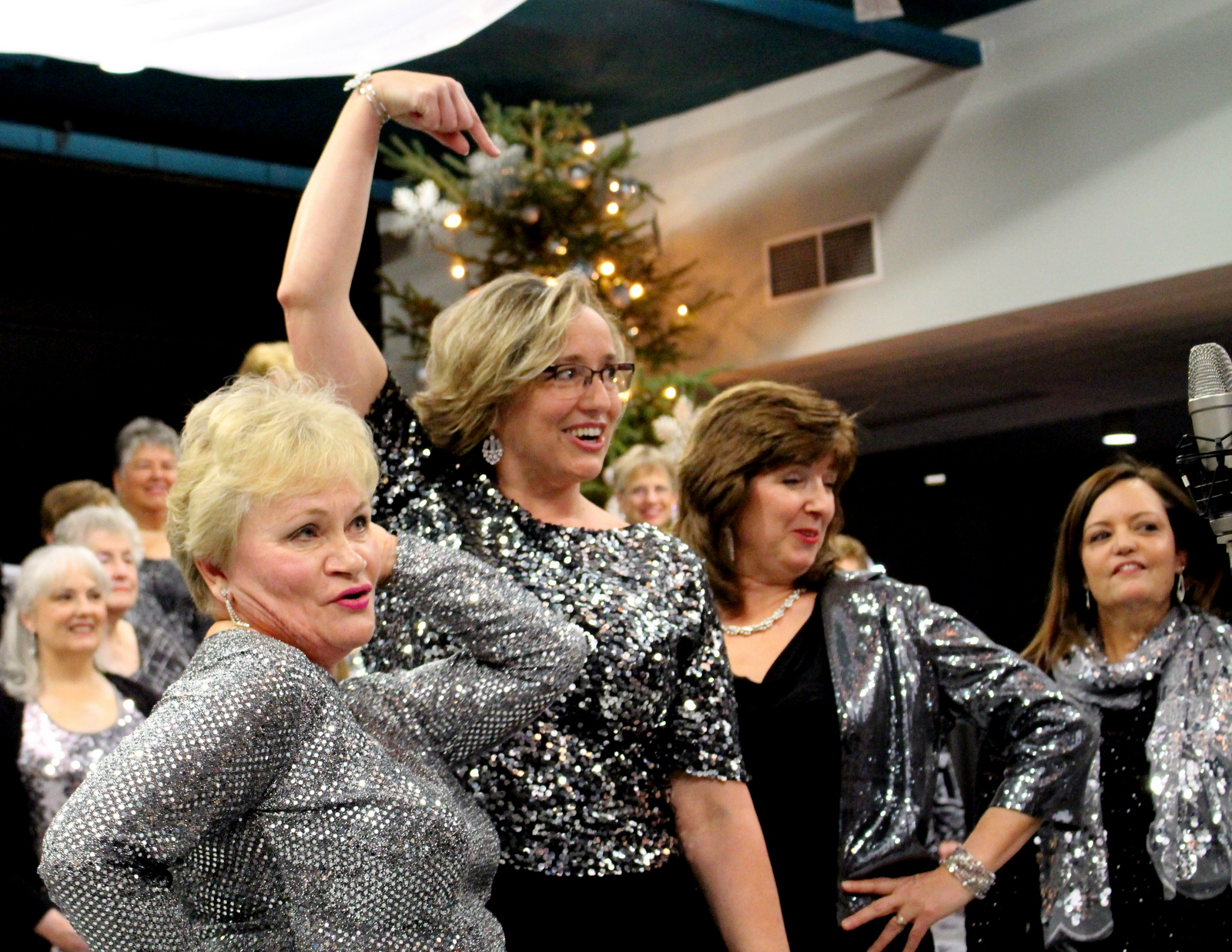 From left to right, above: Front Row Choreo Practice, Performing at Christkindl @ Kitchener City Hall, Key of She Quartet Performing at the Christmas Show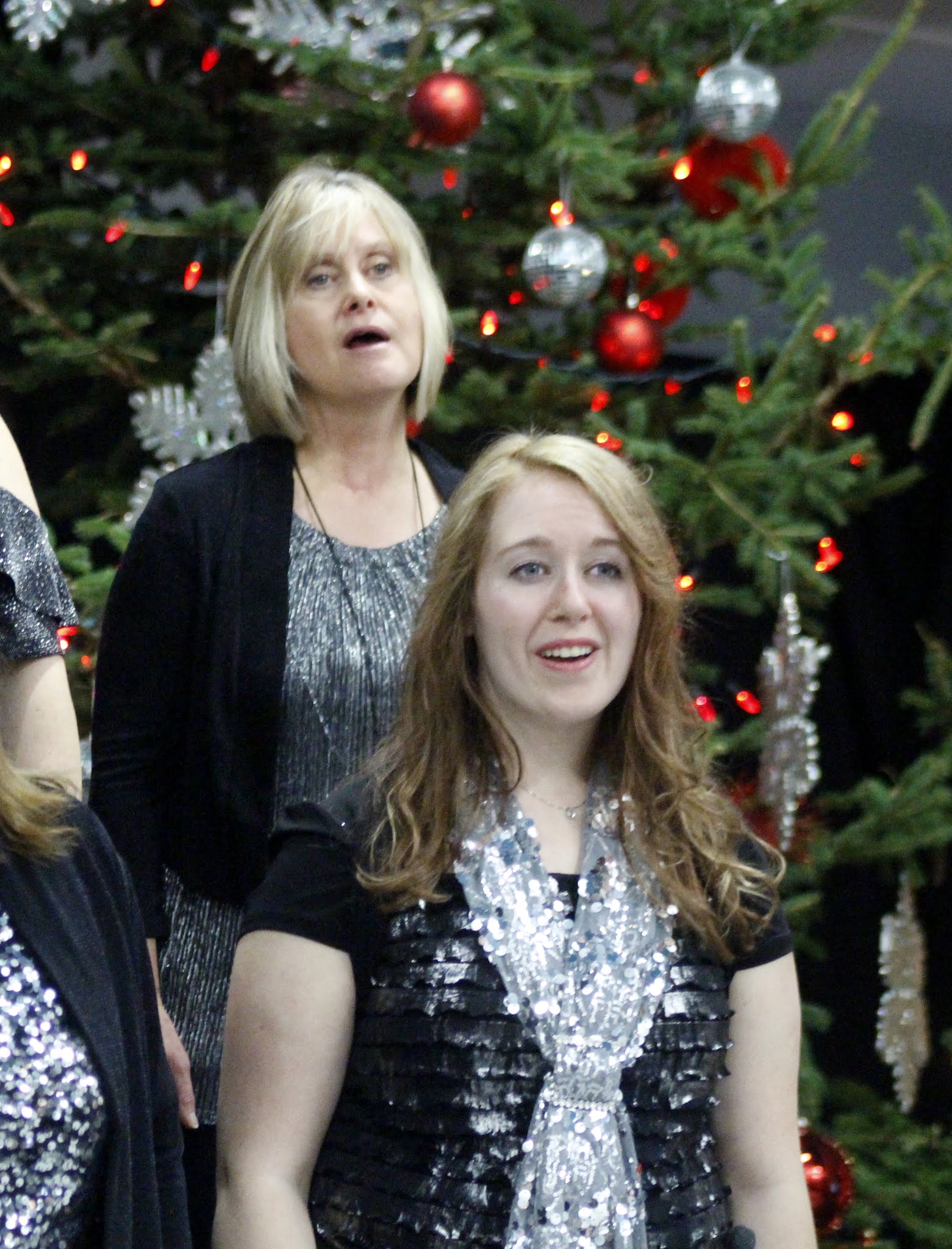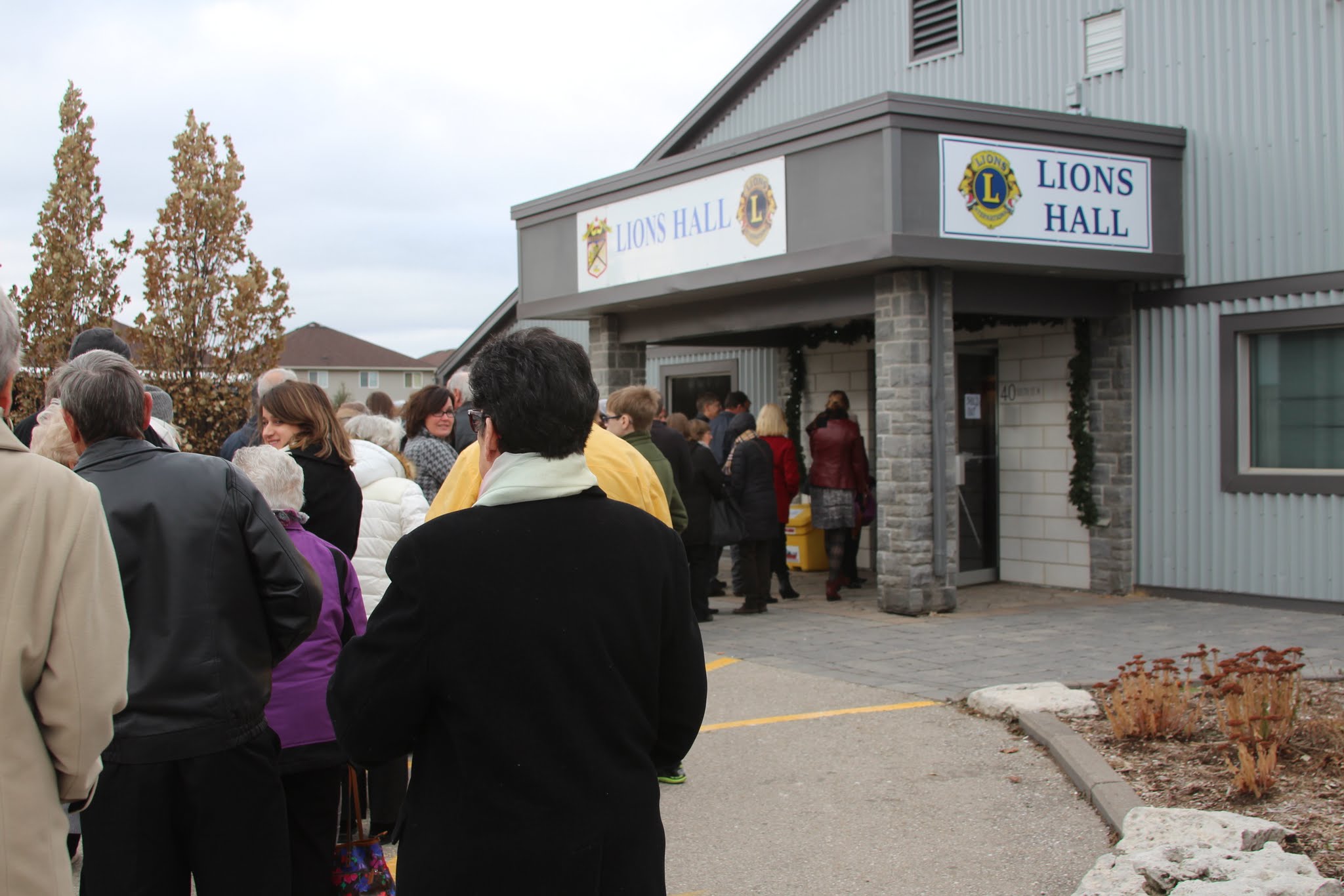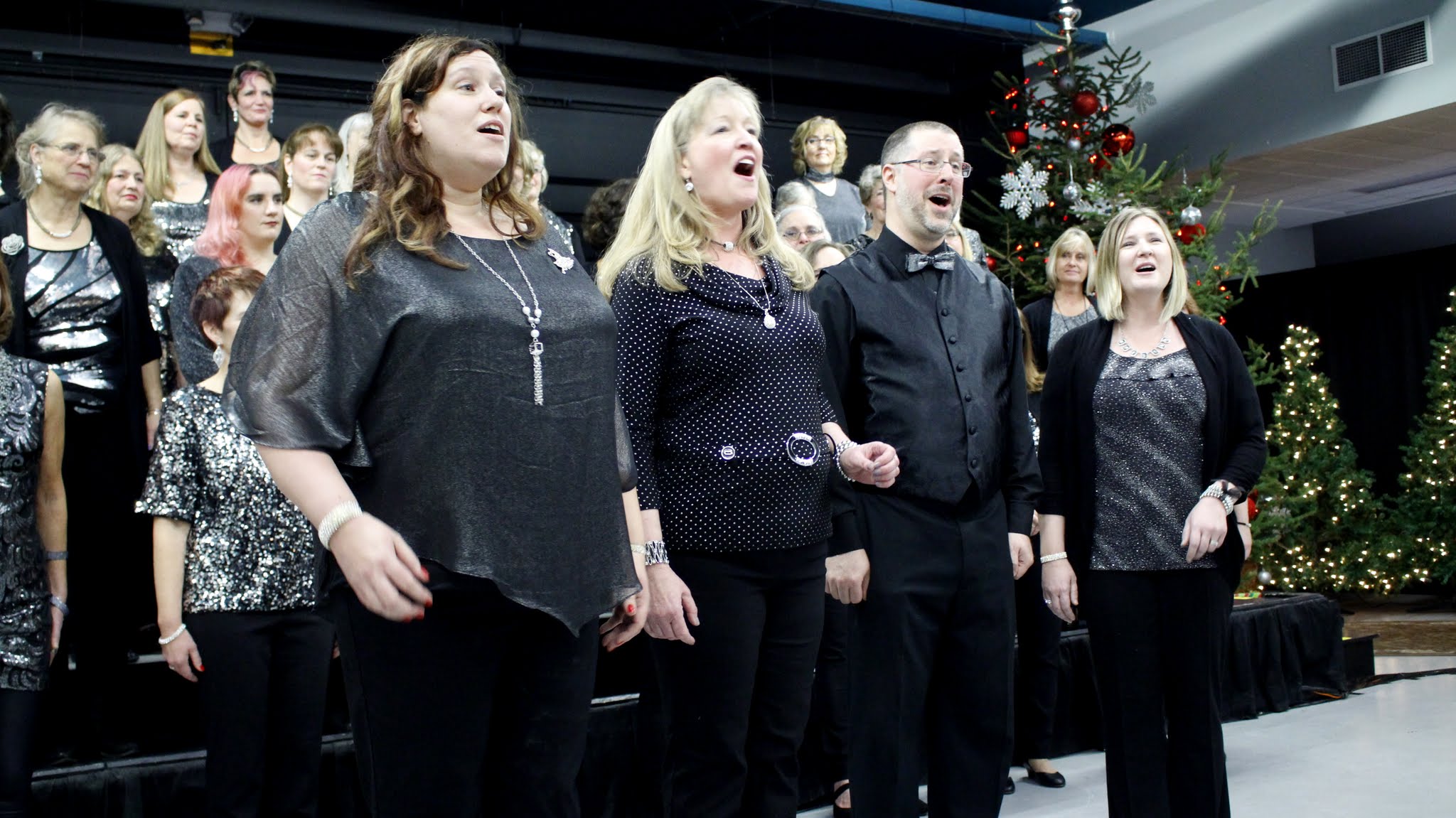 From left to right, above: Singing!, Line-up for one GHC's shows, Serenity Quartet with substitute bass (and Director), Chris Arnold!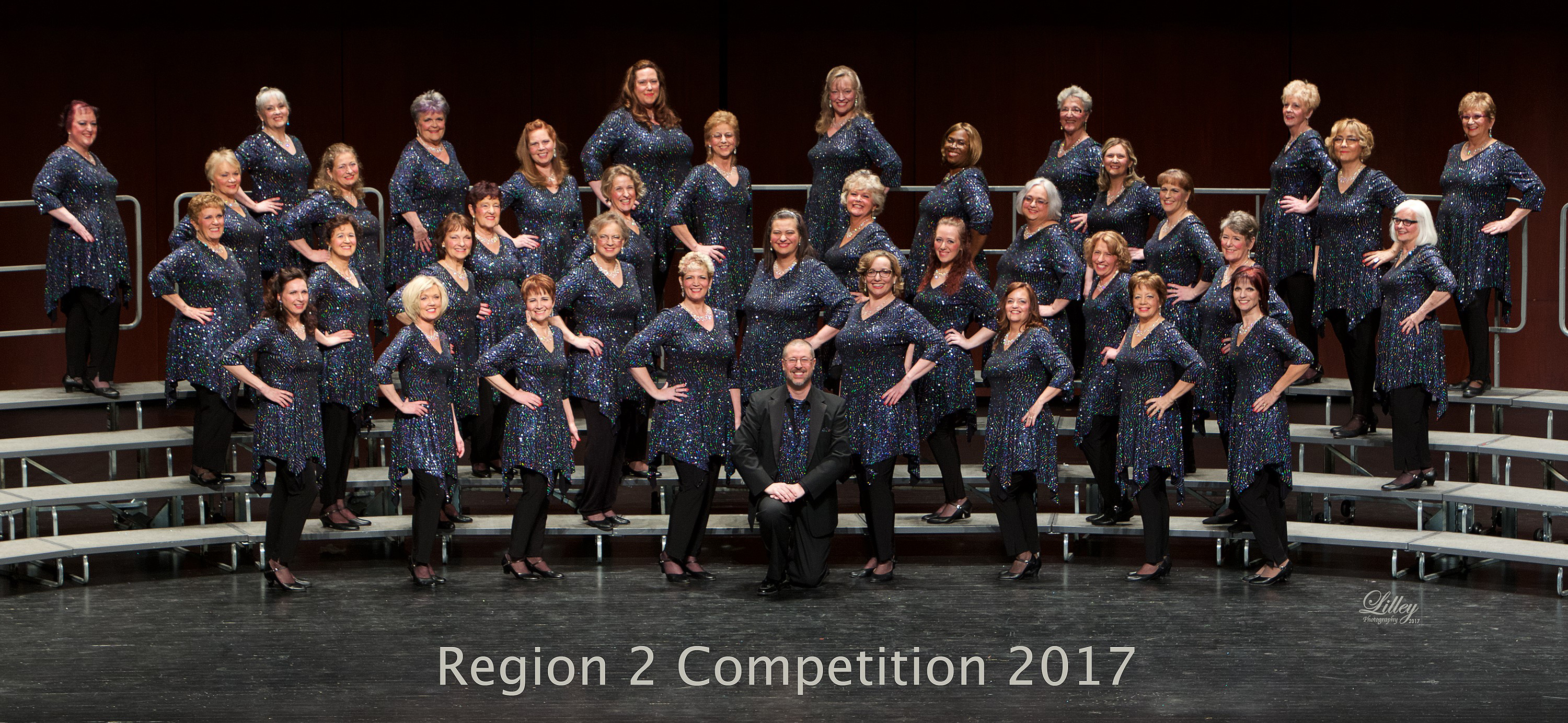 Regional SAI Competition Spring 2017, Michigan, USA
---
ADDITIONAL AUDITION & FEE DETAILS:
Auditions are open to women across the region and beyond
Choose an audition song that you love and that shows off your range and capabilities
If you choose to sing against a karaoke track, be sure to have it loaded up and ready to go on your iPad, tablet or phone so that we can run it through the stereo for you.
If you make the chorus, please note that chorus fees are $540 annually (paid either in full or broken up over the year in payments, equalling about $45/month - far less than vocal lessons)
Chorus member fees for female youth members (25 and under) are $39.38/month 
Additional expenses over the year may apply for hotel, costume and competition, coaching weekend sessions and more (i.e. we tend to spent a lot on all things purple or sparkly!)
CHORUS INFORMATION:
Our songs are sung 'a cappella' (voices only, without accompaniment)
We don't hold music when we sing
We place an emphasis on showmanship
We always sing four part harmony, including basses, baritones, leads and tenors
Our singing style and arrangements welcome women with lower voices as well!
We use movement/choreography in several of our songs
Chorus members are committed to attending rehearsals each week and make every effort to do so
This is more of a passion than a hobby, more of a family than a chorus!
Practices and performances will help you learn more about

Posture and breathing
Resonance
Rhythm and tempo
Showmanship and physical expression

Being a chorus member means trying new things and continuously improving as a singer and performer
You should be a 'self starter'  - able to get things done on her own without needing constant reminding